New to 9-11 Research?
- 9/11 Victims' Families' Review of 9/11 Commission Report
- The Facts Speak for Themselves Well-sourced listing of facts about 9/11, updated regularly, hosted at 911TruthNews.com
- Complete 9/11 Timeline and Loss of Civil Liberties Since 9/11, Searchable database resources from 'mainstream' sources
- 9-11 Research: An Attempt to Uncover the Truth About September 11th, 2001 (Outstanding, well- organized, solid research)
- Top 40 Reasons to Doubt the Official Story of September 11th, 2001
- Nanothermite information Why were military-grade explosive chips found in the towers' dust throughout Lower Manhattan? Peer-reviewed paper, more information and summary.
- Beginners' Guide to 9/11 Truth from Journal of 9/11 Studies
- A Quick Course on the shortest paths to 9/11 truth...
- Justice For 9/11 Complaint and Petition filed with NY Attorney General Elliot Spitzer November, 2004. The complete legal case, as of that date.
- 9/11 Commission -- One Year Later PDF Report of 7/05 Hearings sponsored by Rep. Cynthia McKinney
- Who's asking questions? ... Patriotsquestion911.com
-Information, disinformation, misinformation... this, this and this will help readers sort wheat from chaff.

Professionals for 9/11 Truth
Alternative Media Links
9/11 NEWS/FORUMS
NEWSWIRES
BLOGS, MORE INVESTIGATIVE JOURNALISM
>BoilingFrogsPost.com
>George Washington's Blog
>Visibility911.com's blogs
>MadCowProductions
>WhoWhatWhy?
>Globalresearch.ca
>911debunkers.blogspot.com
>Nafeez Ahmed's Cutting Edge
>Mark Crispin Miller--News From Underground Blog
>Michael Collins
>Mapping the Real Deal, Catherine Austin Fitts
>Secrecy News-FAS Project on Government Secrecy
RADIO/AUDIO/VIDEO
(& associated blogs...)

Project Censored Radio with hosts Mickey Huff & Peter Phillips




Blog and Weekly Radio Show: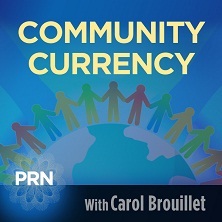 Investigating capitalism, militarism & politics

Diverse, always fascinating ... :


>Law and Disorder Radio
>Free Speech Radio News

Excellent Podcast Archive at:
COMIC RELIEF
Friday, July 21 2006 - Politics & 9/11
INTRODUCING
- A National Grassroots Campaign to Illuminate the 2006 Electoral Stage with 9/11 Truth.
Fine Motives, Means & Opportunities
To commemorate the great 9/11 Commission cover-up released on July 22, 2004, 9/11truth.org and MUJCA-Net are proud to announce the launch of "Politics 911" -- a focused 4-month campaign to enlighten the 2006 electoral debate with a nationwide spotlight on 9/11 truth.
As the name implies "Politics 911" is an emergency campaign to help return democratic control, self-respect and political adulthood to the American electorate. To that end we plan to gratefully exploit:
the rising tide of 9/11 skepticism;
the dispersion & diversity of local 9/11 activist groups;
the organizing & communicative genius of the Internet; and
the political theater of the 2006 elections
in order to saturate pre-election events with substantive 9/11 truth questions and their implications for revolutionary reform.

Course of Action
The campaign's initial goal is to require every candidate running for the US House or Senate in 2006 to publicly declare whether he/she will support a truly independent re-investigation* of the events surrounding 9/11 including evidence of US government foreknowledge, facilitation and/or complicity. This will be accomplished and augmented with the following steps:
Develop a Roster of all Senate and Congressional candidates from all parties;

Poll Each and Every Candidate (locally and personally, when possible) regarding their awareness of/interest in 9/11 issues, and their support for a new and truly independent investigation.* This includes all independents and third party challengers from the Greens, Libertarians, Reform Party, etc. See poll questionnaire here.

(Before polling, activists can/should offer candidates a briefing packet including the most striking government complicity evidence, a list of eminent 9/11 truth advocates, and the 2004/2006 Zogby polls demonstrating widespread public support for a new investigation. See "Briefing Resources" section below.)

Publish All Candidate Responses on the Internet and highlight a list of candidates who are featuring 9/11 truth in their analyses and campaigns. (This will present truth-concerned readers with the opportunity to contribute time, energy and resources to promising campaigns in their regions.)

Encourage Widespread Bird-dogging at all public electoral events with crowd- & thought-provoking 9/11 questions, until every campaign spokesperson will have to have a briefing paper on the candidate's position re 9/11 truth.

Sample bird-dog question (preferably addressed to candidate(s) in front of cameras, microphones, news teams, etc.):
"Recent Zogby polls have shown that less than half of voting age Americans trust the integrity or conclusions of the 9/11 Commission, and 45% demand an entirely new investigation, one that also examines the evidence for US government complicity. Since hundreds of victim family questions remain unanswered to this day, yet this administration continues to use 9/11 to justify foreign wars, domestic spying, torture, no-bid contracts, ballooning deficits, unprecedented secrecy and a host of other dangerous policies, many feel that such an inquiry is long overdue. Ralph Nader, Reagan economic advisor, Paul Craig Roberts, Rabbi Michael Lerner, the leaders of the Green and Libertarian parties, and hundreds of other prominent Americans now support this demand. Do you think our citizens deserve a deeper look into 9/11 events and would you support a new investigation?"

Contribute Personalized 9/11 Teaching Materials to communities where truth candidates are contending with official story defenders. (This would most likely be a Public Access TV-friendly DVD containing 9/11 documentary trailers, video clips, songs, documents, PSA templates, etc.)
"Politics 9/11" co-sponsors will prepare the briefing kits, publication website, and teaching materials, but we need an enormous amount of grassroots involvement to make this campaign work. You and/or your group can participate at any stage, but we especially need volunteers for the polling effort. See our campaign webpage www.911truthgroups.org for details and suggestions, and contribute your own ideas to the campaign's online planning forum.

* A "truly independent investigation" implies at minimum: a) nationally respected impartial commissioners approved by victim family representatives; b) supervisory participation by members of the 9/11 Family Steering Committee who initially demanded a 9/11 investigation; and c) legally binding subpoena power and access to all relevant witnesses and documents.



---
CAMPAIGN TOOLS
Candidate Tracker
To locate all candidates for federal office in your region and beyond use this nifty web tool from Project Vote Smart.

Election Analysis Maps
Race projection toys from the New York Times (Handicap Alert: the Times remains congenitally blind to Greens, Libertarians, etc, even when they are printed on the ballot. Use Vote Smart to find all the candidates.)
Questionnaire
Politics 911 Candidate Questionnaire
Campaign Planning, Organizing & Discussion Site
www.911truthgroups.org/911Truth - please register and pitch in...
---
BRIEFING RESOURCES
The following files may be downloaded and printed to create a briefing kit for local candidates and their staff.
Please suggest other useful files and documents you would like added to this online collection. Send your ideas and/or files to webmaster(at)911truth.org
Disclaimer
The views expressed in this article are the sole responsibility of the author, who is solely responsible for its content, and do not necessarily reflect those of 911Truth.org. 911Truth.org will not be responsible or liable for any inaccurate or incorrect statements contained in this article.