New to 9-11 Research?
- 9/11 Victims' Families' Review of 9/11 Commission Report
- The Facts Speak for Themselves Well-sourced listing of facts about 9/11, updated regularly, hosted at 911TruthNews.com
- Complete 9/11 Timeline and Loss of Civil Liberties Since 9/11, Searchable database resources from 'mainstream' sources
- 9-11 Research: An Attempt to Uncover the Truth About September 11th, 2001 (Outstanding, well- organized, solid research)
- Top 40 Reasons to Doubt the Official Story of September 11th, 2001
- Nanothermite information Why were military-grade explosive chips found in the towers' dust throughout Lower Manhattan? Peer-reviewed paper, more information and summary.
- Beginners' Guide to 9/11 Truth from Journal of 9/11 Studies
- A Quick Course on the shortest paths to 9/11 truth...
- Justice For 9/11 Complaint and Petition filed with NY Attorney General Elliot Spitzer November, 2004. The complete legal case, as of that date.
- 9/11 Commission -- One Year Later PDF Report of 7/05 Hearings sponsored by Rep. Cynthia McKinney
- Who's asking questions? ... Patriotsquestion911.com
-Information, disinformation, misinformation... this, this and this will help readers sort wheat from chaff.

Professionals for 9/11 Truth
Alternative Media Links
9/11 NEWS/FORUMS
NEWSWIRES
BLOGS, MORE INVESTIGATIVE JOURNALISM
>BoilingFrogsPost.com
>George Washington's Blog
>Visibility911.com's blogs
>MadCowProductions
>WhoWhatWhy?
>Globalresearch.ca
>911debunkers.blogspot.com
>Nafeez Ahmed's Cutting Edge
>Mark Crispin Miller--News From Underground Blog
>Michael Collins
>Mapping the Real Deal, Catherine Austin Fitts
>Secrecy News-FAS Project on Government Secrecy
RADIO/AUDIO/VIDEO
(& associated blogs...)

Project Censored Radio with hosts Mickey Huff & Peter Phillips




Blog and Weekly Radio Show: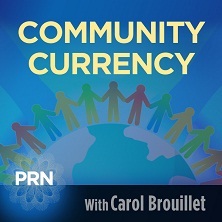 Investigating capitalism, militarism & politics

Diverse, always fascinating ... :


>Law and Disorder Radio
>Free Speech Radio News

Excellent Podcast Archive at:
COMIC RELIEF
Friday, November 18 2011 - OccupyWallStreet
The World Is With Us - Occupy Lives On!
November 17, 2011
OccupyWallSt.org



Today, November 17th, over 30,000 New Yorkers took to the streets to resist austerity, rebuild our economy, and reclaim our democracy. It was our largest action to date.

Our will was only emboldened by Mayor Bloomberg's heavy-handed attempt to eradicate Occupy Wall Street; our brutal eviction from our homes at Liberty Square has strengthened both our resolve and our legitimacy. Together, we raised our voices to declare: "No to evictions! No to the 1% that profits from our collective impoverishment." We showed the world we are not a fringe group of naive idealists--we are truly a people's uprising embodying the revolutionary spirit of economic justice, mutual aid, and participatory, consensus-based democracy. We are the 99%.

And the world responded.

Protestors across the United States occupied our most tangible symbols of oligarchic neglect: bridges--essential public infrastructure the 1% has blithely let decay:

Los Angeles, CA: protestors peacefully shut down a bridge into the financial district. 16 were arrested.
Portland, OR: the Steel Bridge was occupied.
Detroit, MI: in one of the cities hardest hit by foreclosures and evictions, 1000s marched across the 2nd Ave Bridge.
Washington, DC: protestors demonstrated in support of increased infrastructure projects on the Key Bridge.
Philadelphia, PA: 1500 people marched on the Market St Bridge where at least 25 people were arrested during a nonviolent sit-in.
Miami, FL: over 2,000 people gathered under the overpass at Jose Marti Park.
Hartford, CT: 200 people blocked the entrance ramp to 1-84, with 10 arrests.
Houston, TX: 500 prosters blocked the Travis Street Bridge with at least 12 arrests.
Pittsburgh, PA: Protestors blocked Greenfield Bridge.
Baltimore, MD: Howard Street Bridge was occupied.
More bridges were blocked in: St. Louis, Milwaukee, Great Falls, Minneapolis, Kalamazoo, Augusta, Saginaw, Cleveland, Richmond, Iowa City, and countless cities across the country!

And across the world, the people of Canada, Japan, the UK, Spain, Germany, Greece, and elsewhere organized unprecedented solidarity actions, proving beyond doubt that Occupy Wall Street is, and is increasingly becoming, a truly global revolution.

To echo one protest sign: "The World Is Not The Same Anymore."

Bloomberg and his NYPD may have taken Liberty Square for now, just as the banks have taken the homes and livelihoods of thousands across the world. But today, we proved that the spirit of Occupy Wall Street and the will of the 99% is stronger than ever. They, the 1%, cannot evict an idea whose time has come!

Yes, the whole world is watching. But more importantly: the whole world is waking.
Disclaimer
The views expressed in this article are the sole responsibility of the author, who is solely responsible for its content, and do not necessarily reflect those of 911Truth.org. 911Truth.org will not be responsible or liable for any inaccurate or incorrect statements contained in this article.