New to 9-11 Research?
- 9/11 Victims' Families' Review of 9/11 Commission Report
- The Facts Speak for Themselves Well-sourced listing of facts about 9/11, updated regularly, hosted at 911TruthNews.com
- Complete 9/11 Timeline and Loss of Civil Liberties Since 9/11, Searchable database resources from 'mainstream' sources
- 9-11 Research: An Attempt to Uncover the Truth About September 11th, 2001 (Outstanding, well- organized, solid research)
- Top 40 Reasons to Doubt the Official Story of September 11th, 2001
- Nanothermite information Why were military-grade explosive chips found in the towers' dust throughout Lower Manhattan? Peer-reviewed paper, more information and summary.
- Beginners' Guide to 9/11 Truth from Journal of 9/11 Studies
- A Quick Course on the shortest paths to 9/11 truth...
- Justice For 9/11 Complaint and Petition filed with NY Attorney General Elliot Spitzer November, 2004. The complete legal case, as of that date.
- 9/11 Commission -- One Year Later PDF Report of 7/05 Hearings sponsored by Rep. Cynthia McKinney
- Who's asking questions? ... Patriotsquestion911.com
-Information, disinformation, misinformation... this, this and this will help readers sort wheat from chaff.

Professionals for 9/11 Truth
Alternative Media Links
9/11 NEWS/FORUMS
NEWSWIRES
BLOGS, MORE INVESTIGATIVE JOURNALISM
>BoilingFrogsPost.com
>George Washington's Blog
>Visibility911.com's blogs
>MadCowProductions
>WhoWhatWhy?
>Globalresearch.ca
>911debunkers.blogspot.com
>Nafeez Ahmed's Cutting Edge
>Mark Crispin Miller--News From Underground Blog
>Michael Collins
>Mapping the Real Deal, Catherine Austin Fitts
>Secrecy News-FAS Project on Government Secrecy
RADIO/AUDIO/VIDEO
(& associated blogs...)

Project Censored Radio with hosts Mickey Huff & Peter Phillips




Blog and Weekly Radio Show: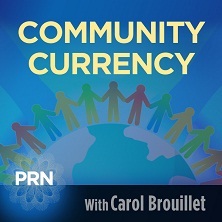 Investigating capitalism, militarism & politics

Diverse, always fascinating ... :


>Law and Disorder Radio
>Free Speech Radio News

Excellent Podcast Archive at:
COMIC RELIEF
Research Sites
911independentcommission.org
The 9/11 Family Steering Committee's still-unanswered questions. See their damning 9/11 Commission report card here.
cooperativeresearch.org Complete 9/11 Timelines: the definitive online research tool for 9/11 history
The 9/11 Reading Room
Growing archive of mainstream news stories that sustain 9/11 skepticism
911research.wtc7.net
Jim Hoffman et al's tour de force on the improbable physics of the WTC collapses
globalresearch.ca
Center for Research on Globalization, (Michel Chossudovsky, Montreal)
Peter Dale Scott
On War, 9/11, Drugs, Oil, Iraq, Bush, Cheney, Bin Laden, Pakistan's ISI
Ratical.org
John Judge's 9/11 Bibliography
oilempire.us Personality-intensive, but good sections on war games, media autism, bogus claims
fromthewilderness.com
FTW Newsletter article archive: "On Sept. 11 and the new world we live in"
David Ratcliffe
The 9/11 strikes are not acts of war -- they were crimes against humanity