New to 9-11 Research?
- 9/11 Victims' Families' Review of 9/11 Commission Report
- The Facts Speak for Themselves Well-sourced listing of facts about 9/11, updated regularly, hosted at 911TruthNews.com
- Complete 9/11 Timeline and Loss of Civil Liberties Since 9/11, Searchable database resources from 'mainstream' sources
- 9-11 Research: An Attempt to Uncover the Truth About September 11th, 2001 (Outstanding, well- organized, solid research)
- Top 40 Reasons to Doubt the Official Story of September 11th, 2001
- Nanothermite information Why were military-grade explosive chips found in the towers' dust throughout Lower Manhattan? Peer-reviewed paper, more information and summary.
- Beginners' Guide to 9/11 Truth from Journal of 9/11 Studies
- A Quick Course on the shortest paths to 9/11 truth...
- Justice For 9/11 Complaint and Petition filed with NY Attorney General Elliot Spitzer November, 2004. The complete legal case, as of that date.
- 9/11 Commission -- One Year Later PDF Report of 7/05 Hearings sponsored by Rep. Cynthia McKinney
- Who's asking questions? ... Patriotsquestion911.com
-Information, disinformation, misinformation... this, this and this will help readers sort wheat from chaff.

Professionals for 9/11 Truth
Alternative Media Links
9/11 NEWS/FORUMS
NEWSWIRES
BLOGS, MORE INVESTIGATIVE JOURNALISM
>BoilingFrogsPost.com
>George Washington's Blog
>WhoWhatWhy?
>Globalresearch.ca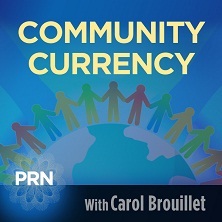 >MadCowProductions
>Mapping the Real Deal, Catherine Austin Fitts
>911debunkers.blogspot.com
>Nafeez Ahmed's Cutting Edge
>Mark Crispin Miller
>Michael Collins
>Secrecy News-FAS Project on Government Secrecy
RADIO/AUDIO/VIDEO
(& associated blogs...)

Project Censored Radio with hosts Mickey Huff & Peter Phillips



Investigating capitalism, militarism & politics

Diverse, always fascinating ... :


>Law and Disorder Radio
>Free Speech Radio News

Excellent Podcast Archive at:
COMIC RELIEF
WTC7
Collapse
Definitive video of the collapse of WTC7--the third building to collapse at near-freefall speed, neatly into its own footprint, on 9/11. This building was not hit by a plane, as were the Twin Towers, yet suddenly, completely, absolutely collapsed into a pile of rubble at 5:20pm that day. As Dan Rather describes, "...the collapse of this building ... amazing, incredible... pick your word. For the third time today, it's reminiscent of those pictures we've all seen too much on television before when a building was deliberately destroyed by well-placed dynamite to knock it down." Another view of 7's collapse.
How to Destroy the 9/11 Truth Movement
Excellent 9.5 minute video about disinfo, focus, apparently from someone at AE911truth.org. Description states "Spread the word - or in the future the regime will do MUCH worse." Related: http://www.youtube.com/watch?v=1CJZygD6InQ - "No-Planes / Tv-Fakery theory demolished!" Also 911disinformation.com and 911debunkers.com, as well as a great section on disinfo/misinfo at
Cognitive Dissonance Meets 9/11 Truth
Another excellent 10:53 minute video from YouTube user "Wakeymedia2", posted April 16, 2009. Very helpful in processing this information and some of the more widely held "reasons" people give for not looking at or believing this information.
WTC7: The Smoking Gun of 9/11
EXCELLENT! Video/audio clips relating to the collapse, in controlled demolition style, of the 47-story WTC Building 7. Includes interviews with people who were told the building would fall, BBC's early reporting of the collapse, much more. Posted be "Arie," March 10, 2007. 16 min 24 sec.
WTC7: Media's Early Announcements
Video/audio clips relating to the collapse, in controlled demolition style, of the 47-story WTC Building 7. Includes interviews with people who were told the building would fall, BBC's early reporting of the collapse, much more. Posted be "Arie," March 10, 2007. 16 min 24 sec.
Mineta Testimony -- Do the orders still stand?

Norman Mineta (US Secretary of Transportation) testifies that Dick Cheney was operationally aware of flight 77 as it approached the Pentagon. The government has consistently stated that it did not know the whereabouts of the hijacked aircraft before they crashed. In this video Norman Mineta testifies before the 9/11 Commission that he was present and personally observed VP Dick Cheney in the Presidential Emergency Operating Center tracking the exact position of flight 77 for many miles on its approach to the Pentagon. Q U E S T I O N: How could the most heavily defended building in the world have been so easily attacked?
Donna Marsh O'Connor

Donna Marsh O'Connor, 9/11 Family Member & 911truth.org Advisory Board Member, speaks at the 9/11 Symposium: "Family Members, First Responders and Experts Speak Out," West Hartford, CT, November 3, 2007.

"Jersey Girl" Patty Casazza and Bob McIlvaine
"Jersey Girl" Patty Casazza and Bob Mclvaine speak at 9/11 Symposium: "Family Members, First Responders and Experts Speak Out," West Hartford, CT, November 3, 2007.
Cynthia McKinney / Dr. William Pepper

Former Congresswoman Cynthia McKinney introduces Dr. William Pepper: "The Significance of a New Independent Investigation to the Future of the Republic" Presented at the 9/11 Symposium: Family Members, First Responders and Experts Speak Out! in West Hartford, CT, November 3, 2007.

Bob McIlvaine, 9/11 Victim Family Member

Victim Family Member Bob McIlvaine gives a powerful introduction to the film, "9/11 Press For Truth." 9/11 Symposium: Family Members, First Responders and Experts Speak Out! West Hartford, CT. November 3, 2007

What's the Truth -- How Indeed did the Twin Towers Collapse?
We shouldn't need to ask these questions, we should know the truth. This film highlights the strong possibility that the Twin Towers and Building 7 might have been brought down, not by fire, but by controlled demolition. A Dem Bruce Lee Styles Film
Cynthia McKinney--What Courage Looks Like
Congresswoman Cynthia McKinney grills Defense Secretary Donald Rumsfeld on the Pentagon's missing trillions, DynCorp's slave trade, and the 9/11 wargames. House Hearing on FY06 Dept. of Defense Budget, March 11, 2005. Also see runcynthiarun.org and allthingscynthiamckinney.com.
911truth.org -- DC Emergency Truth Convergence
Dr. David Ray Griffin, Professor Emeritus of Theology, Claremont Graduate University, speaks at the National Press Club on 7/23/05, with Peter Phillips, Paul Thompson, Nafeez Ahmed, and others. A historic convergence of truth groups, activists, whistle-blowers, indie media and the foreign press to expose and counter the government's most lethal lies and mainstream media complicity. The event series plays off two current icons of official deceit: the first birthday of the 9/11 Commission Report on July 22nd and the third anniversary of the Downing Street Memo on July 23rd. Events included a unique National Press Club briefing, a name-packed Lafayette Park "Defeat Lethal Deceit" rally, and a strategy summit among truth movement leaders, veteran and victim family groups, grassroots activists and the indie media community.
Richard Gage, Architect Speaks Out, April, 2007
Architect, Richard Gage explores the flawed conclusions of the 911 Commission report and the conclusions of NIST, in this new presentation on evidence supporting controlled demolition for World Trade 1, 2 and 7. Newly produced architectural blueprints of the north tower augment Richard's analysis. ae911truth.org. Presentation at Sonoma State University, Project Censored, April 20, 2007. Produced by John Parulis of brightpathvideo.com
Proof of Controlled Demolition 911 in 3 parts: Part 1 Part 2 Part 3, Q&A (Several other good videos available at www.ae911truth.org)
William Rodriguez
"Must see- best direct eyewitness report from a 20-year Twin Towers maintenance specialist. He witnessed the explosions in the basements. He witnessed a vast number of other explosions in the buildings. He saved dozens of people. He was the last person out of the Towers to survive. A gripping testimony, and a MUST SEE!"
Out of the grieving thousands left behind on September 11th, a small group of activist families emerged to demand answers. In '9/11 Press For Truth', six of them (including three of the famous "Jersey Girls") tell for the first time the powerful story of how they took on the powers in Washington -- and won! -- compelling an investigation, only to subsequently watch the 9/11 Commission fail in answering most of their questions.
Full Press Conference: Campaign for a New 9/11 Investigation here This Press Conference is also available in AVI format here. (Posted at 911podcasts.com)
To view the 9/11 - Press For Truth documentary in its entirety, click here: http://www.911podcasts.com/display.php?vid=165 . To support the producers, purchase a copy here.
Communication Breakdown: Greed and betrayal endangers first responders
If the first reponders are our front line of defense at home in the war on terror, what does it mean when they do not have working radios? ... all » This is the story, told in the book Radio Silence, of the betrayal of New York's Bravest and all first responders across the country placed in imminent danger by faulty communications equipment. If our elected officals do not provide the the safety of the first responders, if they are disposable, then what must they think of the rest of us? (From Connect the Dots LLC; 20 min 4 sec - Mar 14, 2007; www.improbablecollapse.com)
John Feal on
Star Jones
Court TV Star Jones interviews 9/11 Responders John Feal and Glen Klein on 9/11/07. "9/11: Who Will Save Us Next Time?"
Jenna Orkin
You Tube
Jenna Orkin, of WTC Environmental Organization www.wtceo.org, describes the envirotoxic disaster of 9/11, horrendous health effects on residents and rescuers, and lies of the administration that led to the situation. "Jenna...details how the Bush administration Environmental Protection Agency told the public that the air in Lower Manhattan after the attacks of 9/11 was safe to breathe even while knowing is was not. This raises the question: if the Bush administration was willing to sacrifice the health and the lives of United States citizens, what else would they be willing to do?"
"In Gag We Trust" Interview with FBI Whistleblower Sibel Edmonds, by Khatchig Mouradian

Interview posted at Hairenik Online TV Station:
"FBI language specialist Sibel Edmonds was fired from her job with the FBI's Washington Field Office in March 2002. Her crime was reporting security breaches, cover-ups, blocking of intelligence, and the bribery of U.S. individuals including high-ranking officials. The State Secret Privilege has often been invoked to block court proceedings on her case, and the U.S. Congress has even been gagged to prevent further discussion.
"Edmonds uncovered, for example, a covert relationship between Turkish groups and former Speaker of the House Dennis Hastert (R-Ill.), who reportedly received tens of thousands of dollars in bribes in return for withdrawing the Armenian Genocide Resolution from the House floor in 2000.
"Born in Iran in 1970, Edmonds received her BA in criminal justice and psychology from George Washington University and her MA in public policy and international commerce from George Mason University. She is the founder and director of the National Security Whistleblowers Coalition (NSWBC) and in 2006, received the PEN/Newman's Own First Amendment Award. She speaks Turkish, Farsi and Azerbaijani.

To Read PART I of this interview, CLICK HERE; To Read PART II of this interview, CLICK HERE. And a search on "Sibel Edmonds" at 911truth.org (or any other search engine) will being up many, many other interviews and articles.

Graeme MacQueen at Ontario, Canada Conference
Dr. Graeme MacQueen presented one of the best lectures on the controlled demolition hypothesis and eyewitness testimonies at the University of Waterloo (March 19, 2008), introduced by Dr. Richard B. Lee. Over 400 people attended.
False Flags & Low Intensity Operations
Brilliant short film with Nafeez Ahmed, Webster Tarpley and others. History of the creation of 'shadow' opposition like Al Qaida by the Intelligence services. In 10 minutes this film outlines with great clarity how the major western intelligence services, when faced with real and honest political opposition crush this opposition by the practiced policy of creating terrorist groups from amongst the 'enemy' community. (Thanks to the UK 911Truthcampaign for hosting this video)
"Unter Falscher Flagge" Andreas von Bulow
The German documentary, "Unter Falscher Flagge" has now been subtitled in English and is available at Google video.It is filled with new interviews with German 9/11 skeptics Andreas von Bülow, Mathias Bröckers, Manfred Petrisch, Andreas Hauss, and Jochen Scholz. The film also briefly examines London's 7/7 and several possible False Flag incidents in post-9/11 Germany, (look around the 55:00 minute mark), some interesting new information to consider. Slick, with interesting animated graphics and high production value, this is a good documentary. I noticed two things that weren't 100% accurate: the documentary claims that Stratasec (Securacom) "belonged" to Marvin Bush. Technically, he was only one of the Directors. Also, the film mistakenly attributes ABC to General Electric ownership, but GE owns NBC. Disney owns ABC. The point is still valid however, the same people making millions from war profiteering are selling you war propaganda. The English-subtitled version of the film is available for purchase at http://nuoviso.com/movieDetail_911falseflag.htm (Review by Reprehensor)
Everybody's Gotta Learn Sometime
Largely ignored by the mainstream media, many of the disturbing facts surrounding the attacks of 9/11 raise deeply ethical questions associated with issues of accountability, justice and censorship in America. "Everybody's Gotta Learn Sometime" may very well be the most compelling film yet outlining the disturbing and heavily censored facts associated with the worst terrorist attacks in American history. And while a grassroots movement worldwide continues to grow, and demand answers to the many unanswered questions, the public outcry for accountability and transparency makes this film, perhaps, the most important film of 2006.
911 Revisited

Directed by Dustin Mugford. September 11th Revisited v.2 is a follow up to perhaps the most riveting film ever made about the destruction of the World Trade Center. This is a powerful documentary which features eyewitness accounts and archived news footage that was shot on September 11, 2001 but never replayed on television. Featuring interviews with eyewitnesses & firefighters, along with expert analysis by Professor Steven E. Jones, Professor David Ray Griffin, MIT Engineer Jeffrey King, and Professor James H. Fetzer.

American Scholars
Symposium Panel
Alex Jones, Steven Jones, Webster Tarpley, Robert Bowman, and James Fetzer, filmed at Alex Jones' American Scholars Symposium Panel, as broadcast four times on CSpan in July, 2006.
Carol Brouillet on NBC
Carol's piece on San Francisco's NBC channel, after the "Pentagon Video" release.
Loose Change, 2nd Edition Recut

Dylan Avery, Korey Rowe, and Jason Bermas bring you the most powerful 9/11 Documentary yet. Updated!!!!
Louder Than Words, 1 hr 29 min 22 sec - Aug 16, 2006, www.loosechange911.com

The 911 news special you never saw
This is a ground-breaking 44-minute video by Barrie Zwicker. He was the first mainstream journalist in the world to go on air (in January 2002) and ask hard questions about the official story of 9/11. He analyses the use of fear to befuddle the public. He deconstructs the so-called "war on terrorism". (Thanks to the UK 911Truthcampaign for hosting this video)
Alex Jones' Martial Law 9/11 - Rise of the Police State
Out of the ashes of the September 11th tragedy, a dark empire of war and tyranny has risen. The Constitution has been shredded and America is now a Police State. This film exposes not just who was behind the 9-11 attacks, but the roots and history of its orchestration.
Connie Fogal, Canadian Action Party, May 2007
Video: Canadian Action Party Leader Has Powerful Message: "How 9/11 Changed Everything in Canada" 10 May 2007
Connie Fogal, Leader, Canadian Action Party has recorded a new and extremely powerful video message on the subject of 9/11 and all that has changed, is changing, and will continue to change in Canada as a result. Canada is at a crossroads if we don't do something now.
David Ray Griffin, Vancouver, May 2007
David Ray Griffin's May 2007 lecture in Vancouver is now available. Please listen and share! Thanks to those of you who attended and supported our event. Enjoy!
-- Vancouver 9/11 Truth Society http://www.v911truth.org/
9/11 Coincidences?

"Yeah, right!"
Posted at YouTube by Nuffrespect, in 18 parts. Three Burning Buildings - One Result
"How much more evidence do we need before the government and mainstream media finally talks about this issue? By ignoring this issue, the government and media are just insulting our intelligence. 9/11 witnesses - who include fire crew, police officers and media reporters - heard and saw explosions going off inside the towers, long before they actually fell. Many witnesses reported powerful explosions in the basements of the buildings long before they collapsed. Plus, controlled demolition experts agree that the collapses of the three buildings bear all of the hallmarks of a controlled demolition. For example, we see demolition "squibs" shooting out of the windows of the buildings before they started to collapse. All three buildings collapsed at near freefall speed. Building 7, which wasn't hit by a plane and contained only small scattered fires, came down symmetrically in just 6-seconds. And 6-weeks after 9/11, liquified steel was found under the rubble of all three buildings and the temperature was still in excess of 1500F. Jet-fuel simply cannot burn hot enough to reach that sort of temperature. And many of the steel beams found in the rubble of the three buildings were cut diagonally - in exactly the same way as shaped-charges slice through steel diagonally to bring a building straight down. Sulfur residue was also found on the steel beams. Sulfur used with thermite is called thermate -- which produces even faster results than thermite, reaching temperatures of over 4,000F. We also see red-hot molten steel dripping from the windows of the towers prior to their collapse. We really need to wake up to the facts and ask questions. If we don't, what does that say about us? If you haven't yet heard about this subject, please go to Google and find out about the melting point of steel, and about the maximum temperature that jet-fuel can reach, and about the use of thermate shaped-charges in controlled demolitions. Once you know these facts, you'll realise that those three buildings simply could NOT have collapsed in the way they did UNLESS they were brought down in a controlled demolition.
Part I Part 2 Part 3 Part 4 Part 5 Part 6 Part 7 Part 8 Part 9 Part 10 Part 11 Part 12 Part 13 Part 14 Part 15 Part 16 Part 17 Part 18
John Edwards Evades Answering "Who did 9/11"?
When asked by Barbara Walters on the night of September 11, 2001 if the 9/11 attacks were carried out by forces within the U.S., 2008 presidential candidate and then senate intelligence committee member John Edwards becomes evasive and refuses to answer the question, after having spoken to CIA director George Tenet earlier that day. Produced by Aidan Monaghan.
9/11 Accountability Conference
Audio/Video from the "9/11 Accountability" conference held in Phoenix, February 23-25, 2007. Recorded on site by Citizens Advocate. Scroll down for links to an assortment of presentations from this conference, sponsored solely by AZ911Truth.org
Zeitgeist: the Movie

911TRUTH.ORG EDITORS DISCLAIMER/CAUTION: Part I of this 3-part movie is quite hostile to religion, particularly Christianity. The opinions expressed are only those of the movie producer, and not "endorsed" by 911truth.org. Because parts 2 and 3 have been so widely hailed as excellent, we post it here for review.

Producer: "Zeitgeist was created as a not for profit expression to inspire people to start looking at the world from a more critical perspective and to understand that very often things are not what the population at large think they are. The information in Zeitgeist was established over a year long period of research and the current Source page on this site lists the sources used / referenced. Soon, an interactive transcript will be online with detailed footnotes and links. It's important to point out that there is a tendency to simply disbelieve things that are counter to our understanding, without the necessary research performed. For example, some information contained in Part 1 and Part 3, specifically, is not obtained by simple keyword searches on the Internet. You have to dig deeper. For instance, very often people who look up "Horus" or "The Federal Reserve" on the Internet draw their conclusions from very general or biased sources. Online encyclopedias or text book Encyclopedias often do not contain the information contained in Zeitgeist. However, if one takes the time to read the sources provided, they will find that what is being presented is based on documented evidence. Any corrections, clarifications & further points regarding the film are found on the Clarifications page. That being said, It is my hope that people will not take what is said in the film as the truth, but find out for themselves, for truth is not told, it is realized.

The Revolution Will Not Be Televised
How the CIA did it, and how the People of Venezuela fought back ... and won. Please study carefully. The date of our test in the US will not be released in advance... 1 hr 14 min 31 sec www.chavezthefilm.com DIRECTED AND PHOTOGRAPHED BY KIM BARTLEY AND DONNACHA O'BRIAIN IRELAND, 2003 74 MINUTES In Spanish with English Subtitles. Hugo Chavez, elected President of Venezuela in 1998, is a colorful, unpredictable folk hero, beloved by his nation's working class and a tough-as-nails, quixotic opponent to the power structure that would see him deposed. Two independent filmmakers were inside the presidential palace on April 11, 2002, when he was forcibly removed from office. They were also present 48 hours later when, remarkably, he returned to power amid cheering aides. Their film records what was probably history's shortest-lived coup d'état. It's a unique document about political muscle and an extraordinary portrait of the man The Wall Street Journal credits with making Venezuela "Washington's biggest Latin American headache after the old standby, Cuba."
Tinfoil Hat Lady

Subversive Lecture of Tinfoil Hat Lady. Not only subversive but quirky and curious, Tinfoil Hat Lady, (Hilarioous Schnorklefarken), asks obvious questions, subverts consensus reality, probes public paradox, all while you laugh. Can you handle her truth? Or is the joke on you? 27:27

CIA Secret Experiments
CIA Secret Experiments - 45 min - posted Mar 26, 2008; It's the height of the Cold War and the United States government is desperate to combat the spread of Communism. The CIA launches a highly classified, top secret research program into the covert use of biological and chemical agents. In simulated attacks on enemy populations, entire cities in America are contaminated with bacteria, exposing millions of Americans to germ warfare. But the real focus of the research is on mastering the art of mind control. Psychiatrists at top academic institutions work under secret contract with the agency. Psychiatric patients, prisoners, even unwitting members of the public are exposed to a startling array of experiments designed to facilitate interrogations, induce amnesia and program in new behavior. Every psychological technique is explored, including hypnosis, electroshock therapy and lethal cocktails of drugs. What was the extent of these brainwashing experiments? How did the CIA become involved in such far-reaching and disturbing research? Join us as National Geographic presents: CIA Secret Experiments.
JFK Speech: President & the Press
Posted at YouTube with video by mind-deprogramming.com. "That's right, old JFK says everything that's happening now is basically...well... unamerican... This is an excerpt from his speech, "President and the Press." I encourage you to listen to it first and not view the picture show on the video in front of you as the words speak for themselves.
Sir, No Sir
"Sir, No Sir - The Story of The GI Movement to end the Vietnam War", at myspacetv.com.

Five-Part Presentation
* * *
"Evidence of Revision"

Evidence of Revision
This is the mindblowing 5-part video documentary series Evidence of Revision whose purpose is to present the publicly unavailable and even ... all » suppressed historical audio, video and film recordings largely unseen by the American and world public relating to the assassination of the Kennedy brothers, the little known classified "Black Ops" actually used to intentionally create the massive war in Viet Nam, the CIA "mind control" programs and their involvement in the RFK assassination and the Jonestown massacre and other important truths of our post-modern time. The U.S. Government's Orwellian "Office of Public Diplomacy" has been in existence in various forms and under various names since World War ONE. The union of American governance and American corporate interests began in Abraham Lincoln's day and the massaging of "public truth" began even before the Roman Empire. The more you know about "real history" versus "official history", the better equipped you are to see behind the lies of our times, even as they are told to you. Evidence of Revision sweeps "official truth" into the dustbin of history as it may be revised even as it is being written. Each part cca 100 min. long, 8 hours all together. A must see for everyone Part 1: The assassinations of Kennedy and Oswald as never seen before; Part 2: The "Why" of it all referenced to Viet Nam and LBJ; Part 3: LBJ, Hoover and others. What so few know even today; Part 4: The RFK assassination as never seen before; Part 5: The RFK assassination continued, MK ULTRA and the Jonestown massacre (1 hr 20 min 12 sec).

The Century of the Self
How politicians and business learned to create and manipulate mass-consumer society. The Century of the Self tells the untold and sometimes controversial story of the growth of the mass-consumer society in Britain and the United States. How was the all-consuming self created, by whom, and in whose interests? Freud provided useful tools for understanding the secret desires of the masses. Unwittingly, his work served as the precursor to a world full of political spin doctors, marketing moguls, and society's belief that the pursuit of satisfaction and happiness is man's ultimate goal.
Despotism & Democracy

This must-watch 9 minute classic was produced in 1946 by Encyclopaedia Britannica Films. Measures how a society ranks on a spectrum stretching from democracy to despotism. Explains how societies and nations can be measured by the degree that power is concentrated and respect for the individual is restricted. Where does your community, state and nation stand on these scales?
Anything sound familiar here?: "When legislatures become ceremonial assemblies only, and have no real control over lawmaking, their community rates low on a power scale ."(despotic) "In a downright despotism, opposition is dangerous, whether the despotism is official, or whether it is unofficial." (Think HR1955?) Economic distribution balanced? Information? "A community rates low on an information scale when the press, radio, and other channels of communication are controlled by only a few people, and when citizens have to accept what they're told. In a community of this kind, despotism stands a good chance." (New FCC regulations?)

Official Lone Lantern Society Special Edition DVD of Aaron Russo's America: Freedom to Fascism
Contents: --America: Freedom to Fascism - Final Directors Cut PLUS DVD Extras: --TV Spot --Trailer 1 --Trailer 2 --Aaron's CMN Interview --Aaron Russo: UNPLUGGED --Special Message from Lone Lantern Society founder, Gary Franchi
You will not find a more complete library of the AFTF video collection on any DVD. Torrent uploaded to www.conspiracycentral.net by the Lone Lantern Society of America http://www.lonelantern.org This DVD is to be duplicated and distributed for grassroots efforts ONLY, it is not for commercial sales. PLEASE COPY AND DISTRIBUTE FREELY.
Follow these steps to download the DVD: First: download the program "BitComet": http://www.download.com/BitComet/3000-2196-10296306.html?part=dl-BitComet&subj=uo&tag=button. Once downloaded, install it. Second: Click - and open file. http://conspiracycentral.net:6969/torrents/78ed18ec4c819207e0e75326a5697bdc6ab347b0.torrent. Choose a location to save the file, (it is large (4.23GB) and may take a while to download). If the file doesn't work you may need to login at: http://conspiracycentral.net:6969/signup.html. Third: Once entire download is complete, take the VIDEO_TS folder and put it into your DVD burning program. Fourth: Enjoy the film. Fifth: Copy for friends, family, and co-workers. Sixth: Restore the Republic!
George Carlin
"Who owns you Americans?" Nobody does it quite like Carlin... (Warning... strong language)
9/11 BUSTERS
Video from San Francisco by Ken Jenkins & Hummux:
The entire San Francisco inquiry can be downloaded here. More than 20 speakers. Coming soon: Toronto.
SNOWSHOE FILMS
Video from San Francisco & Toronto:
One-on-one interviews and video footage of speakers at the San Francisco and Toronto Inquiries
9/11
VISIBILITY PROJECT
9/11 Visibilty project Multimedia Page:
Footage (and photo albums) from Toronto: Paul Hellyer, former Canadian defense minister, on evidence that the U.S. Air Force was stood down on 9/11; Kyle Hence and Bill Douglas of 911Truth.org. Featruring other leaders and activist with 9/11 Truth and 911Visibility
Ed Asner's Statement
Ed Asner's Statement
to the International Citizens Inquiry into 9/11 (Toronto, May 25, 2004)
More activism video footage
More activism video footage from Toronto and the midwest:
Including Douglas and other leaders. (thanks to Jan Hoyer, digitalstyledesigns.com)
Something's Wrong
Nature's way of telling you something's wrong:
A small movie that brings various images and video clips together to show you that something really is wrong
Thanks for the Memories
Bushflash. Still think the US gov't would never work with 'terrorists'? Still think Saddam was connected to 9/11? Remember this!
NBC News 9/11 - FBI Stuck in California

More coincidences ... FBI was operating a "massive exercise from their hostage rescue unit" -- "all of their top teams, 50 personnel, helicopters, equipment were in Monterey, CA, scheduled to fly back commercially" on 9/11; stuck there awaiting military flight; embarassed because they can't reach their officials in NY, all of their phone lines were down, and now special experts stuck ... They are seriously out of pocket right now and there is real breakdown of FBI antiterrorism coordination team, the principal team that would lead any effort ...

The 9/11 Chronicles: Part One, Truth Rising

Seven years after the attacks of September the Eleventh, a global awakening has taken place, the likes of which the world has never seen. As the corporate-controlled media dwindles into extinction, a new breed of journalists and activists has emerged.

Fool Me Twice

Official Release; 2002 Bali bombings/East Timor Documentary - 1:56:19 - Jan 2, 2008. Glen Clancy - www.myspace.com/foolmetwicethemovie Exposing the Australian government's lies about the East Timor massacres, the cover-up of the Bali bombings (including '93 WTC attack) and subsequent anti-terror legislation forced through parliament. Official Website: http://www.myspace.com/foolmetwicethemovie See German version: http://www.viddler.com/explore/GamlGandalf/videos/3/ Keywords: Ali Ghufron (Mukhlas), Imam Samudra, Amrozi, bali bombers execution, al-Faruq, east timor, survivors, terrorism, war on terror, Jemaah Islamiah, Al qaeda, Hambali, Wahid, Howard Contact: foolmetwicethemovie@gmail.com

Fabled Enemies

Jason Bermas' Fabled Enemies on the intelligence apparatus and its involvement in 9/11.

The Obama Deception

The Obama Deception is a hard-hitting film that completely destroys the myth that Barack Obama is working for the best interests of the American people. The Obama phenomenon is a hoax carefully crafted by the captains of the New World Order. He is being pushed as savior in an attempt to con the American people into accepting global slavery. ... from infowars.com
Richard Gage, Hard Evidence Tour Down Under 2009
Richard Gage, AIA, Interview on Sydney, Australia's WSFM radio November, 2009.
Conference Call with Representative Dennis Kucinich
911truth.org was honored to spend an hour with Rep. Dennis Kucinich on our Grassroots Development Conference Call held in July, 2008. Read the full transcript of questions and answers in this article.
Conference Call with Representative Cynthia McKinney
911truth.org was honored to spend an hour with former US Representative from Georgia and 2008 Green Party Presidential Candidate,.Cynthia McKinney, on our Grassroots Development Conference Call held in August, 2008. Read more info in this article.
Call with 9/11 Family/Responder Representatives
Bob McIlvaine, father of Robert McIlvaine, Michele Little, sister of fallen firefighter David Weiss, founder of UniteInPeace and Second Responders, and Anne Marie Baumann, Senior Vice President & Secretary for the FealGood Foundation. 911Truth.org was honored to host another in our series of monthly Grassroots Development calls on September 4, 2008, and invites you to listen here. As we approach the seventh anniversary of 9/11, we turn our attention this month to the family members and first responders most directly affected. ... (read more)
Air America program "Clout" 9/11/07 Special
Host Richard Greene talks with Jersey Girl Lorie Van Auken, Janice Matthews of 911Truth.org, Colonel Ann Wright, and Gina Bellafonte for two hours, on the sixth anniversary of 9/11.
Nicholas Levis
on Truth Revolution Radio
Nicholas Levis, an original 9/11 skeptic and one of the founders of 911Truth.org, joins host Cosmos of Truthaction.org for an hour-long discussion of: The 9/11 truth movement today, its successes and challenges; The need for committed non-violent action coupled with logical rigor; Reviewing the case for 9/11 skepticism, best resources and books; Actions of the U.S. military chain of command on September 11, 2001 suggesting complicity or criminal negligence (Point 1 in the "Top 40 Reasons to Doubt the Official Story of September 11" available at 911Truth.org); Evidence that a concerted effort is underway to discredit 9/11 skepticism through the claim that "no planes hit the WTC," coupled with extreme attacks and threats of violence against the majority of activists who reject that claim.
Dennis Loo on "Impeach the President", Constitutional Dangers
This is a stunning one hour interview with Dennis Loo (co-author with Project Censored's Peter Phillips of Impeach the President). He lays out the John Warner Defense Authorization bill, discusses martial law, false flag operations, recent comments made by Chertoff, Santorum and others on the possibility of "the next 9/11." He also gives his theory as to why the Dems are so willing to go along by voting for the Patriot Act, the Warner Defense Authorization, and the Military Commissions Act. The only antidote to this runaway train rests firmly in the hands of the People. Radio Active 4pm to 5pm (broadcast 7/31/07). KPFK is listener supported radio found at 90.7fm in Los Angeles and 98.7fm in Santa Barbara and can be streamed live at www.kpfk.org.
Richard Gage on Unwelcome Guests Radio
"Why the Towers Fell" NOTES: Richard Gage, AIA is the founding member of ae911Truth.org. He has been a practicing Architect for 20 years and has worked on most types of building construction including numerous fire-proofed steel-framed buildings. Richard became interested in the 9/11 WTC high-rise "collapses" after hearing the startling conclusions of a reluctant 9/11 researcher, David Ray Griffin, on the radio in 2006, which launched his own quest for 9/11 Truth. He presents proofs that the three World Trade Center buildings were brought down deliberately by explosives placed by experts
Kevin Ryan on Guns and Butter--Lies about the WTC
Lies About the World Trade Center by NIST and Underwriters Laboratories Interview with Kevin Ryan. Kevin Ryan is a former employee of Underwriters Laboratory which certified the steel components used in the construction of the World Trade Center. Ryan wrote a letter to Frank Gayle of NIST, questioning the incongruence between laboratory testing, and conclusions drawn in the official government NIST report. After Ryan's questions became public, he was terminated. First aired on June 14, 2006. (Ed. note: Check Gunsandbutter.net regularly for a variety of excellent interviews!)
Griffin on Guns and Butter--NORAD Audio Tapes: Real or Faked?
The NORAD Audio Tapes: Real or Faked? Excellent interview with Dr. David Ray Griffin regarding his article, "9/11 Live or Fabricated: Do the NORAD Tapes Verify the 9/11 Commission Report?" Griffin's article, written primarily in response to Vanity Fair Magazine's, "9/11 Live: The NORAD Tapes" by Michael Bronner in their September 2006 issue, deconstructs the preposterous argument that NORAD was not notified by the FAA of hijacked airliners until they had struck their targets or crashed, and that the only jets the military scrambled were in response to a flight that did not exist. Griffin takes a close look at NORAD's audio tapes, on whose authenticity these claims depend. He says the military has come up with three successive versions of their performance on 9/11 and the latest--third--version contradicts the second. So the military is lying either way. Griffin also points out that what the FAA sees on its screens is also seen, simultaneously, by the Secret Service and by the military liason to the FAA. He concludes the NORAD tapes did not exist before now and were likely made using sophisticated "voice morphing" technology, as demonstrated in 1999, when Gen. Steiner and Colin Powell's voices were convincingly faked by Los Alamos National Lab: http://www.washingtonpost.com/wp-srv/national/dotmil/arkin020199.htm (Ed. note: Check Gunsandbutter.net regularly for a variety of excellent interviews!)
David Ray Griffin
We are pleased to share this audio file of David Ray Griffin's lecture, "9/11 and the American Empire: A Christian Critique," presented 3/25/06 in Santa Barbara.
Steven Jones/
Bonnie Faulkner
Physics professor Steven Jones, BYU, interviewed by Bonnie Faulkner on Guns and Butter elaborating on his research on World Trade Center metal samples and the presence of residue of the explosive Thermite/Thermate in the samples.
TUC Radio
Once there, scroll down for a rich selection of San Francisco audio tapes:
Opening Press Conference, March 26, 2004 (group effort by leading researchers and activists - an excellent addition to 9/11 research and the truth movement). Paul Thompson (The Complete 9/11 Timeline, the Pakistani ISI connection to 9/11). Joyce Lynn (Cover-up Commission). Mike Ruppert (From the Wilderness). Richard Heinberg (Peak Oil). Interviews with David Ray Griffin (The New Pearl Harbor) and crack BBC reporter Greg Palast (The Best Democracy Money Can Buy). Tape of "Behind Every Terrorist There Is a Bush," comedy benefit in San Francisco, February 2004.
"Unwelcome Guests"

"A program about wealth, power, and peoples' resistance to the corporate world order" (#203-207 contain audio records of five of the San Francisco sessions.)
Pacifica Radio Archives
Phenomenal archives of Pacifica Radio, 1950s to present.
Republic Broadcasting Network
Internet radio featuring wide variety of programming.
NoLiesRadio.org
Internet radio: 24*7 - Music - Talk - News - 911Truth - Anti-War - Freedom - Justice - Earth - Spirit - Pacifica Radio Network
Vic Sadot
9/11 Truth & Justice Songs by Vic Sadot at FREE mp3 Dowloads; also check out http://www.myspace.com/vicsadotscrazyplanetband
Dan Tyler
"Which Side Are You On?" by Dan Tyler
Zan Overal
"I Want to Believe You, Mr. President" by Zan Overall; Sung by Bill Horn & 911Truth Chorus
Peace Not War Jukebox
Amazing selection of anti-war music, with plenty of 9/11 Truth mixed in!
Truth Tracks Jukebox
Check out this great set of tunes at 911TruthLA's site: Truth Tracks Jukebox
11. September Selbst gemacht
First german language 9/11 music video, with English subtitles: www.diebandbreite.de.
9/11 Building 7
Martin Noakes & David Harnett. To see building 7 collapse click here: www.youtube.com/watch?v=jPDNPJAr_Ao
Happy Springtime
(Bush is Over)
Yes, yes, yes... imagine!!
Terrorism Blues
Joe Carr. Check out www.lovinrevolution.org for more anti-empire music, and to order CDs
After the Revolution
The one song that keeps Janice going. Recommended dosage: Once daily, or as needed to counteract newswire content overload and/or feelings of despair. "And I learned to how to play the accordian..."
When You're Back on Your Ranch in Texas
Tom Pacheco. From 'Bloodlines', at www.tompacheco.com. Don't miss Tom's "Not in my name," from his 2005 CD, Rebel Spring.
Lies, lies, lies
Ministry.
We Know
Remo Conscious. Many other music videos such as ... New World Order, Lies
Truth of 9/11
Music by G. A. Wann, Lyrics by John Beatty. Video here: Truth of 9/11 Houston 9-11 Truth organizer John Beatty sings his song about "a dark day for our country." The true patriot then put up his guitar and headed into City Hall to speak to our local, crooked politicians about impeachment of Bush and Cheney. (extra video was cut from Alex Jone's "TerrorStorm")
Poker Face
Ron Paul & Poker Face Calling For A Revolution music video
Yell Fire!
Michael Franti & Spearfish. A revolution never comes with a warning.... POWER TO THE PEACEFUL! Great, great vid of the People!
BUSH KNOCKED DOWN THE TOWERS: Immortal Technique and Mos Def
About This Video: by leitermann (17 videos). (this is not my original work) Bush Knocked Down the Towers: Immortal Technique explains how and why we're all f*cked with a little help from Mos Def... Fight the NEW WORLD ORDER and the MILITARY INDUSTRIAL COMPLEX, for more info go to http://www.infowars.com http://www.prisonplanet.tv http://www.gnn.tv http://www.911truth.org http://www.freepressinterna... ...
CLARITY
Hip Hop for 9/11 Truth:
Download Clarity's video, "STEAL," by Guerilla News Network. Also see the video of "Buddy Buddy," the song about the Sept. 11 airforce standdown and the Pakistani ISI connection ("Ahmad is buddy buddy with George Tenet / Ahmad is buddy with Mohamed Atta") at http://ericblumrich.com/buddy.html
"Jesse Goplen is a young, budding, broadside balladeer. His 9/11 Truth songs, Controlled Demolition and September Eleven Blues, are delivered with a talent and conviction that is reminiscent of the early Greenwich Village folk revival scene that brought forth the likes of Phil Ochs, Tom Paxton, Bob Dylan, Janis Ian, Len Chandler, Joan Baez, Gil Turner, Peter LaFarge, and so many others." .. From Last.FM
More Jesse Goplen, Posted at Last.FM
Cari Eden Kindle offers a free download of Living the Rest of My Life ~ A tribute to the victims of 9-11

"9/11 Was An Inside Job"
Brian Stuart Fox &
The 33rd Degree

"9/11 Was An Inside Job" (Brian Stuart Fox) Thousand foot building falling in 8 seconds with volcanic ash and it never ever happened before, Blame it on a guy in a cave used to work for the CIA now we're gonna have another war, Truth will set you free so get over your fears 'cause you can't ignore, 9/11 was an inside job; you don't believe me you can kneel and bob; forget about Bill O'reilly the blob 'cause 9/11 was an inside job. (more) http://www.chemtrailrecords.com
Mike Berger on CNN
VIDEO: The original mainstream national television breakthrough of the movement -- Mike Berger's 3/23/06 interview on CNN's Showbiz Tonight,
1-5-07 The Debate Hour

AUDIO -- Reginald Finley, host of the Debate Hour radio show, invited Mike Berger to debate skeptic Roger Schlueter on the topic of 9/11 conspiracy claims. Much of the show focused on the collapse of the Twin Towers and WTC 7. Hour 1 Hour 2

Paul Deslauriers joins Carol Brouillet

AUDIO -- September 3, 2007: Paul Deslauriers, 911Truth.org national grassroots coordinator, joins Carol Brouillet on her show, Questioning War, Organizing Resistance.

Janice Matthews joins Carol Brouillet

AUDIO -- September 3, 2007: Janice Matthews, 911Truth.org executive director, joins Carol Brouillet on her show, Questioning War, Organizing Resistance.

Mike Berger joins Carol Brouillet

AUDIO -- September 10, 2007: Mike Berger, 911Truth.org press coordinator, joins Carol Brouillet on her show, Questioning War, Organizing Resistance.

Donna Marsh O'Connor joins Carol Brouillet

AUDIO -- September 10, 2007: Donna Marsh O'Connorr, 911Truth.org Advisory board member and mother of 9/11 victim, Vanessa Lang Langer, joins Carol Brouillet on her show, Questioning War, Organizing Resistance.

12-30-06 Michael Berger on The Edge

AUDIO -- On 12/30/06, Mike Berger spoke with Daniel Ott of The Edge about some of the evidence that justifies a new 9/11 investigation.:
Part 1 Part 2


11-06
KABC 790AM Radio LA

AUDIO -- Mike Berger and John Gannon join Doug Mc Intyre of KABC 790AM in Los Angeles to discuss Improbable Collapse. Doug viewed a copy of the film before the interview but didn't really want to get into the science that supported our claims.
Listen here.

11-29-06
SETI Radio

AUDIO SETI contacted 911truth.org to discuss the claims made by conspiracy theorists regarding the events of 9/11. This 12 minute clip includes the points made by Mike Berger. To hear the other side put forth by the people at SETI, visit : http://www.seti.org/radio. The way the show aired, they played this interview first and then had several skeptics make rebuttals. We never had the opportunity to respond to their comments.
Listen here.

11-27-06 Truth Net Radio
AUDIO -- On November 27th, Mike spoke with Mike Chambers of Truth Net Radio. Mike is probably one of the most knowledgeable hosts when it comes to detailed information about 9/11. Listen here to the podcast of the show. We covered a lot of ground.
11-14-06
Alex Ansary, Outside the Box

AUDIO --
This is the second time Mike has joined Alex Ansary on his show, Outside the Box.
Listen here.

9-28-06 Berger / Rothschild / Plummer Debate

AUDIO
Dino Costa hosts debate between 911truth.org Media Coordinator Mike Berger and The Progressive Magazine Editor, Matthew Rothschild.
Hour 1, Mike Berger speaks with Dino Costa and Matthew Rothschild about the call for a new investigation. Hour 2, Mike Berger and Joe Plummer of http://www.stopthelie.com/ speak with Dino about the failure of the media to pursue the facts about 9/11.

911Truth on WGCL

AUDIO After the recent media attention focusing on the 9/11 commissioners' book release and statements that NORAD did not come clean with the commission, conservative radio host Darryl Neher gives 911 Truth a fair and respectful hearing. This short 17 minute interview gets to the point: we need to hold these people accountable.

911Truth on Boston's WRKO

AUDIO Mike Berger with host Todd Feinburg. Interesting interview. The host, a "skeptic, not a believer" in these "conspiracy theories," is quite involved in questioning the official story. But when Berger turns to the question of what to do about it, and destruction of our Constitution and civil liberties as an outcome, the interview abruptly ends!

911Truth on Riseup Radio/WBAI

AUDIO Mike Berger suggests that concerted political participation is one way we can achieve the promise of a government of, by, and for the people. By finding common ground and engaging in political action, we can hold our government accountable. Mike discusses contradictions in the government's official conspiracy story that raise unanswered questions; many of these questions were raised by the families and provided to the 9/11 Commission, which never even asked more than 3/4 of these questions. And then there is building 7... The interview is followed by Immortal Technique's Bin Laden (check out Youtube).

Scarborough Country takes on Mike Berger
VIDEO:
Scarborough Country guest host, Mike Smerkonish, with Mike Berger, in yet another attempt by mainstream media to utterly discredit the 9/11 truth movement. (Clearly, they lost this round!) VIDEO MP4 FORMAT--500K for full picture MP4 FORMAT--smaller file for ipods
KKFI Every Woman/ Bonnie Faulkner
AUDIO:
Sharon Lockhart, host of Every Woman on KKFI 90.1FM, Kansas City Community Radio, talks with Bonnie Faulkner, host of Guns and Butter, weekly on KPFA 94.1fm, and Janice Matthews, Executive Director of 911Truth.org, about the recent Chicago conference and more.
KFI LA/ Mike Berger
AUDIO:
John & Ken, on LA's KFI, try their best to avoid the questions of 9/11/01, while 'interviewing' Berger in Rush-like manner, as Mike Berger does a fine job confronting the cover-up head on... until they shut off his microphone and end the show! Truth is apparently uncomfortable...
WWRL / Bryan Sacks
AUDIO:
Karen Hunter, of WWRL 1600, New York's Urban Talk, talks with Bryan Sacks regarding the recent conference, "9/11: Revealing the Truth, Reclaiming Our Future," subsequent NYTimes article, and much more.
PRWeb Podcast
AUDIO:
Mike Berger discusses recent Zogby Poll release on PRWeb podcast.
KPFK / Mike Berger
AUDIO:
Jerry Quickley's interview with Mike Berger responding to the Pentagon "video."
Dom Giordano / Mike Berger
AUDIO:
Berger fields calls and answers questions on this conservative Philadelphia talk-radio station.
Trevor Carey Show/ Michael Wolsey
AUDIO:
Michael Wolsey appearance on the Trevor Carey Show re. new Pentagon "video."
BBC World Today / Janice Matthews
AUDIO:
Max Pearson's chosen snippets of interview with Janice Matthews, re. new Pentagon "video."
KCUT Montreal/ Mike Berger
AUDIO:
Interview on CKUT radio in Montreal, Quebec with host Joe Broadhurst.
Mike Berger/ Infowars
AUDIO:
Mike Berger joined Alex Jones on Infowars.com to discuss the forthcoming Chicago conference, 9/11: Revealing the Truth, Reclaiming Our Future, and other issues.
Mike Berger/ Cincinatti Radio
AUDIO:
Berger joined this amazing radio host, Nathan Ive, for an informative interview with very involved, knowledgeable callers.
Michael Wolsey's Weekly Podcast
AUDIO:
Michael Wolsey is a 911truth.org Steering Committee member and a member of Colorado 911 Visibility Project. Check out his show, "Visibility 9-11: Exposing the official lie of September 11th, 2001", which has been picked up by Revere Radio Network, scheduled for broadcast Wednesday nights at 9:00 p.m. eastern time..
Mike Berger on KROCK WRXK
AUDIO:
One of the top shock jocks in the 1980s and 1990s, Liz Wilde is now heard by up to four million listeners for several hours a day on 96 K-Rock WRXK in Florida. It is the number-one show among 18-45 year-old men in its prime time-slot. (The show and web site naturally appeal to that demographic.) But it was no joking matter when 911Truth.org spokesperson Mike Berger was invited on the show March 7, 2006 for what was originally billed as a 7-minute interview. This grew to one-hour plus as the host and callers gave way in astonishment at the facts and logic of the case for rejecting the "Official Conspiracy Theory" of September 11th.

COMING SOON: In the follow-up on 3/22/06, a series of audio clips from the 9/11 Commission hearings, mainstream media appearances by the likes of Condoleezza Rice and Cong. Dana Rohrabacher, and statements by September 11th widows were aired to bolster Berger's case that the government has lied about what really happened on 9/11.
Please allow time for it to load! It may take a few minutes.
CJBK Canada / Mike Berger
AUDIO:
Interview with Mike Berger on CJBK's News Talk 1290 Today on Canadian Radio on 3/29/06.
KSCO/ Mike Berger
AUDIO:
On Saturday 3/11/06, Mike Berger appeared on "Perspectives", regularly hosted by Tom Quinn on KSCO AM. The Saturday program was guest-hosted by Dr. Stan Monteith. Available here. Interview with Mike Berger on KSCO.
Mike Berger with Dr. Stan Montieth
AUDIO:
He was also interviewed for an hour on 3/7/06 by Dr. Stan Monteith. Dr. Monteith broadcasts on Radio Liberty and the American News Network.
911truth.org at US Social Forum
The first US Social Forum was held in June, 2007 in Atlanta, which brought together activists and leaders involved in diverse aspects of social justice work. Janice Matthews presented a 9/11 truth workshop at that historic event, which is available for viewing here in 5 parts. Great thanks to Zen Garcia, of the IndependentFreePress.org and columnist with the Populist Party of America - www.populistamerica.org for filming. Part 1 Part 2 Part 3 Part 4 Part 5. At the conclusion of the Forum, a resolution calling for a new investigation into 9/11 was presented to the gathering of the full body, and was overwhelmingly supported by activists in attendance. Read about that here.
---
9/11: Revealing the Truth, Reclaiming Our Future
This conference, held in Chicago, IL June 2-4, 2006, was sponsored by www.911truth.org and www.mujca.com, with presentations by over 40 speakers, and participation of 650 members of the 9/11 truth movement. Speakers' bios, presentation descriptions, and more audio materials available at www.911revealingthetruth.org. Many of these workshops are available for purchase at 911truthstore.com.
David Kubiak/
Opening Plenary

VIDEO: David Kubiak opens the Chicago Conference with a resounding call to action. Especially strong support for the current Politics911 campaign.

Press Conference
VIDEO: Press Conference held June 2, 1:00 pm, featuring Barrie Zwicker, TV/DVD producer & political activist; Hal Snyder, Chicago Organizer/Physicians for National Health Care; Ralph Schoenman, Co-producer of Taking Aim; Faiz Khan, 9/11 First Responder/Co-founder MUCA-Net; Peter Phillips, Director of Project Censored; Alex Jones, Documentary filmmaker/radio talk-show host; with Mike Berger, Media Coordinator with 911Truth.org and Bryan Sacks, 911Truth.org advisory board member. Click here for .mp4 file
Dr. William F.
Pepper

VIDEO: Partial Presentation of Keynote: On disinformation... "This group, more than any other that I can think of in terms of a movement, is going to be infiltrated, is infiltrated. And there are going to be all kinds of efforts to subvert your work, all kinds of efforts to corrupt your work, and to discredit you. Please understand that ... this is what will happen and probably is happening. So please, your work is too important, your mission is too precious. Be careful in every aspect of the work be sure your allegations, your claims are well-founded. Because if they're not you will be discredited."

Ian Crane
Annie Machon

VIDEO: Partial Presentation, by Ian Crane and Annie Machon, in Education Track Session:
State Sponsored Terrorism

Kevin Ryan

VIDEO: Presentation by Kevin Ryan, in Education Track Session:
" The NIST World Trade Center Report: A New Standard for Deception"

Quicktime: Part 1 Part 2
Windows Media: Part 1 Part 2
Video credit: Snowshoefilms.com

Debra Sweet
Jim Oberg

VIDEO: Presentation by Debra Sweet and Jim Oberg
"Pooling Our Energies for Regime Change"
This conference challenges us to "reclaim the future," which will require pooling our energies. The onslaught of this administration is a reflection of its program, which the World Can't Wait movement has summarized in its Call (www.worldcantwait.org). This workshop is your chance to get to know this movement.

Bob Bowman

VIDEO: Presentation by Robert M. Bowman
"Indict for Treason Those Responsible for 9/11
Retired air force pilot and NASA "Star Wars" scientist, Bowman, PhD, is running for Congress as the Democrat's candidate in the 15th Congressional District in Florida. When elected, Bowman will demand a truly independent investigation of 9-11 "and demand that those responsible be removed from office and indicted for treason." (Thanks to Snowshoefilms.com for this video)

Cerese/
Knowles
Schoenman
Matthews

VIDEO: Presentation by Rebecca Cerese, Chuck Knowles, Ralph Schoenman, & Janice Matthews
"Dissent: Figuring Out What Works--Direct Action, Popular Resistance"
Dissent is the foundation upon which our country was built and on which all positive social change occurs. From the first revolutionary Declaration of Independence from King George and Great Britain people have been fighting to manifest the American ideal of equal access under the law for all citizens with the touchstone of these words: We hold these truths to be self-evident...

David Slesinger

VIDEO: Presentation by Dave Slesinger
"Most Activists Give Nonviolence Lipservice. Good Thing Gandhi Didn't"
How Gandhian satyagraha offers important opportunities for 9/11 activists. The mahatma's concern for a priority on truth seeking should not be lost on our 911 truth movement. His ability to unite Hindus and Muslims parallels our need for coalition involving those left and right of center. Nonviolence and police infiltration will be addressed. Several civil disobedience proposals will be examined. Civil Disobedience proposal here: www.911courage.org
Part 1 of 3 Part 2 of 3 Part 3 of 3

Chris Emery & Pat Shannan

VIDEO: Presentation by Chris Emery, with Pat Shannan
"Oklahoma City Bombing - Prelude to 911: The Facts That Were Hidden By the DOJ and Mainstream Media"
Part 1 of 2 Part 2 of 2 Q&A

Barrie Zwicker

AUDIO: Presentation by Barrie Zwicker
"9/11: An Overview -- Part 1 of 2"
First session in the Education Track.

Barrie Zwicker

AUDIO: Presentation by Barrie Zwicker
"9/11: An Overview -- Part 2 of 2"
First session in the Education Track.

Barrie Zwicker

AUDIO: Presentation by Barrie Zwicker
"Agents of the State"
Barrie's excellent presentation in the 'Strategy Track.' Description: First, this session will examine some of the history and methods employed by agents of the state. Second, we will discuss which ones are being used against the 9/11Truth movement. Third, what can be done by 9/11Truth activists individually and collectively to minimize the damage? Finally, beyond reactive strategies and tactics, what can be done to combat and end illegal and undemocratic activities of agents of the state?

Presentation Audio--Agents of the State--Discussion Part 1
Presentation Audio--Agents of the State--Discussion Part 2

Credits: A-Infos Radio Project; With special thanks to PDX 9/11 TRUTH ALLIANCE.

Barrie Zwicker

VIDEO: Presentation by Barrie Zwicker
"Agents of the State"

Presentation Video--Agents of the State--Part 1
Presentation Video--Agents of the State--Part 2

Thanks to www.truthmove.org for this video!


Ken Reiner/ David Kubiak

VIDEO: Presentation by David Kubiak & Ken Reiner

"The 9/11 Key to Grasping and Ousting the Corporate Coup"

Thanks to several independent media for audio/video for this Mike Berger edit!

Video--Grassroots Organizing 101

VIDEO: Gabriel Day, Les Jamieson, & Jon Gold, with Ian Crane, 9/11 group leader in the UK

Thanks to several independent media for audio/video for this Mike Berger edit!

Byron Belitsos

VIDEO: Presentation by Byron Belitsos

"Thriving Outside the Matrix"

Thanks to several independent media for audio/video for this Mike Berger edit!

Jim Fetzer

VIDEO: Presentation by Jim Fetzer

"9/11: Moral, Political, and Religious Dimensions"

Thanks to several independent media for audio/video for this Mike Berger edit!

Much more footage
VIDEO: Lots more footage from the conference has been efdited and posted, in multiple formats, at 911busters.com (thanks, Steve!)
---
OTHER RELATED RESOURCES
---
The 9/11 Omission Hearings
Chaired By Congresswoman Cynthia McKinney
9/9/2004 - New York City

Thanks to www.911busters.com for video
In July 2005, Rep. Cynthia McKinney held a hearing on Capitol Hill, later issuing areport entitled:
"9/11 Comission Report: One Year Later. A Citizens Response--
Did the Commission Get it Right? 9/11 Families, Government Workers, and Scholars Respond"
The full 305 page report and hearing transcript are available as a pdf here.