New to 9-11 Research?
- 9/11 Victims' Families' Review of 9/11 Commission Report
- The Facts Speak for Themselves Well-sourced listing of facts about 9/11, updated regularly, hosted at 911TruthNews.com
- Complete 9/11 Timeline and Loss of Civil Liberties Since 9/11, Searchable database resources from 'mainstream' sources
- 9-11 Research: An Attempt to Uncover the Truth About September 11th, 2001 (Outstanding, well- organized, solid research)
- Top 40 Reasons to Doubt the Official Story of September 11th, 2001
- Nanothermite information Why were military-grade explosive chips found in the towers' dust throughout Lower Manhattan? Peer-reviewed paper, more information and summary.
- Beginners' Guide to 9/11 Truth from Journal of 9/11 Studies
- A Quick Course on the shortest paths to 9/11 truth...
- Justice For 9/11 Complaint and Petition filed with NY Attorney General Elliot Spitzer November, 2004. The complete legal case, as of that date.
- 9/11 Commission -- One Year Later PDF Report of 7/05 Hearings sponsored by Rep. Cynthia McKinney
- Who's asking questions? ... Patriotsquestion911.com
-Information, disinformation, misinformation... this, this and this will help readers sort wheat from chaff.

Professionals for 9/11 Truth
Alternative Media Links
9/11 NEWS/FORUMS
NEWSWIRES
BLOGS, MORE INVESTIGATIVE JOURNALISM
>BoilingFrogsPost.com
>George Washington's Blog
>WhoWhatWhy?
>Globalresearch.ca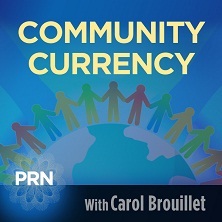 >MadCowProductions
>Mapping the Real Deal, Catherine Austin Fitts
>911debunkers.blogspot.com
>Nafeez Ahmed's Cutting Edge
>Mark Crispin Miller
>Michael Collins
>Secrecy News-FAS Project on Government Secrecy
RADIO/AUDIO/VIDEO
(& associated blogs...)

Project Censored Radio with hosts Mickey Huff & Peter Phillips



Investigating capitalism, militarism & politics

Diverse, always fascinating ... :


>Law and Disorder Radio
>Free Speech Radio News

Excellent Podcast Archive at:
COMIC RELIEF
This page has been moved to http://www.911truth.org/article.php?story=20090616043806105
9/11 Truth Movement Rejects Propaganda of Hypocrisy
We as members of the 9/11 Truth community deplore all forms of hatred and violence, including the unprovoked murderous attack by James von Brunn on June 10, 2009, in the Washington Holocaust museum. We also deplore peddlers of hatred who use such events for their own purposes, such as Glenn Beck , who recently said that von Brunn, because of his attack, was now "a hero in the 9/11Truther movement," which "would like to destroy the country" (http://www.youtube.com/watch?v=BQnfJeUzzKk).
There is no foundation whatsoever for these flagrant lies. Beck intentionally overlooks the fact that he shares Von Brunn's views on the Federal Reserve (stating "it's totally fine to speak out against the Fed"), views that von Brunn acted upon when he tried to arrest the Fed's Board with a bag of weapons in tow. Beck essentially overlooks the fact that von Brunn took action on his White Supremacist views, leading him to murder a Black guard in a Jewish museum. Yet Beck cautions viewers that 9/11 Truth advocates pose a graver threat, and are bent on working with al Qaeda to destroy the nation. ("... people like white supremacists or 9/11 truthers that would also like to destroy the country. They'll work with anybody they can.")
Beck ostensibly encourages thinking for oneself, questioning authority and holding people to account when it comes to the Fed, yet when it comes to the crimes of 9/11, the mere act of questioning is treasonous, fraught with potential dangers on a scale that threatens the nation itself. Beck facilitates the unfounded, concerted effort to equate all 9/11 Truth advocates with anti-Semites, a propaganda tactic to minimize and demonize dissenting views. Like von Brunn, Beck advocates hatred for those who hold views counter to his own.
To sign our statement rejecting this outrageous propaganda repeatedly pushed by Glenn Beck, please send an email to: signature (at) 911truth [dot] org.

To review the list of signatories, click here